The age old adage that invoicing is boring is slowly replacing to the 'fun thing that you do to get money on time'. Customer base is growing. Demands are at an all time high and you need to be on top of your business to stay ahead.
Previously it was enough to store customer data and create invoices from there. But now, when the 'other guy' (or gal) is doing a great job, you want to be nothing short of excellent. It's advised from time immemorial to steer clear of factors that bind you to mediocrity and find avenues that lets you show off your skills better.
Imagine invoicing clients from a train! That's what Mr Iwasaki does on a regular basis.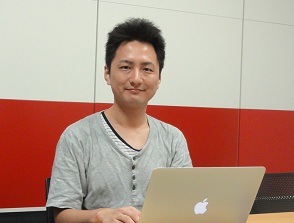 Mr Iwasaki is a part of the growing phenomenon called 'freelancers' whose definition of office is home and work is fun. They enjoy what they do and adopt those softwares which help them do what they love doing the best.
Zoho Invoice had come into his life at an opportune moment when he was looking for respite from Microsoft Excel. Customer information is the key to any organization and managing them efficiently is important.
Mr. Iwasaki says,
Such data is supposed to be relational database and I was forced to manage it by Excel which was not efficient.
We are no longer a part of closed economy. Why restrict us then, when freedom is just a few clicks away!
Read ahead to find out more about this talented entrepreneur who wears multiple hats at his company.